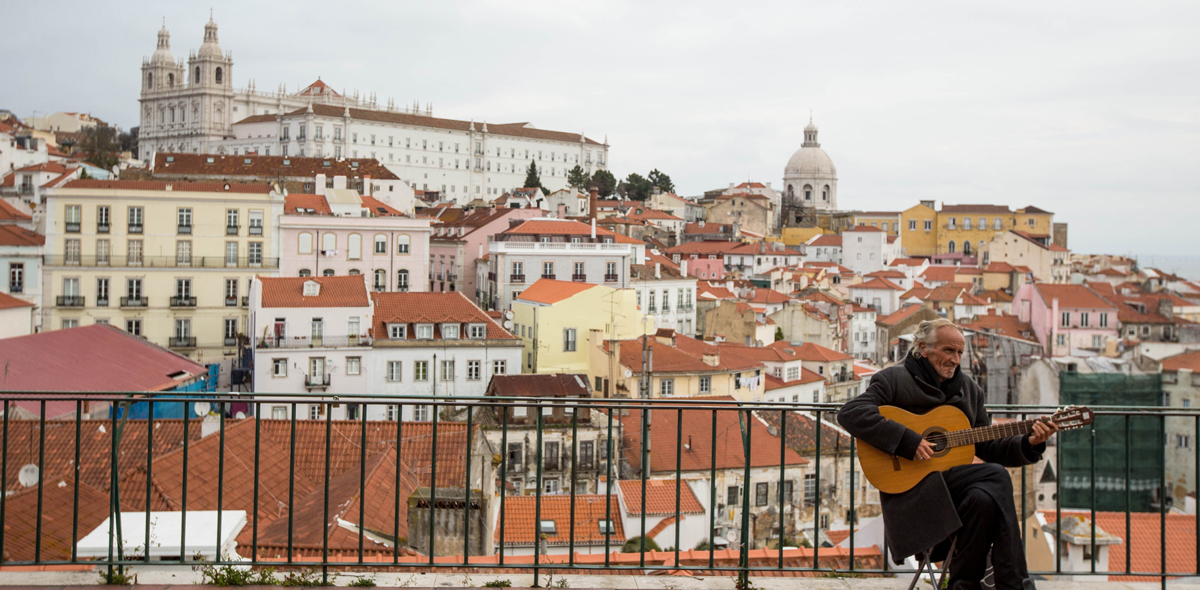 Lisbon is one of the most beautiful cities in the world, located on seven hills. And thanks to this location, visitors can admire the city's surroundings from many places. One of these points is the Miradouro das Portas do Sol, which is a few steps from another observation bridge, the Miradouro de Santa Lucia.
From the Miradouro das Portas do Sol, you will have a breathtaking view of the Alfama district, the oldest historic district in Lisbon. It is located on a very steep hill between the castle of Saint-Georges and the Tagus River.
The Miradouro das Portas do Sol is a popular place for photographers. From this Miradouro in Lisbon, you can see the church of St Vicente de Fora and enjoy breathtaking views of the river. Alfama's houses and the Museum of Decorative Arts are also visible.
On the observation deck is the statue of Saint Vincent, who was declared patron saint of Lisbon after his relics were transferred to the church of San Vicente de Fora in 1173. Saint Vincent is represented with a ship with two crows, symbol of Lisbon. Legend has it that after his death, St. Vincent's body was thrown ashore by a wave and guarded by two crows so that the animals would not touch it until it was discovered.
Two ravens accompanied the ship which, in the middle of the 12th century in Lisbon, carried the relics of this saint. The crows and the ship are also represented on the Lisbon coat of arms.
Visit Lisbon